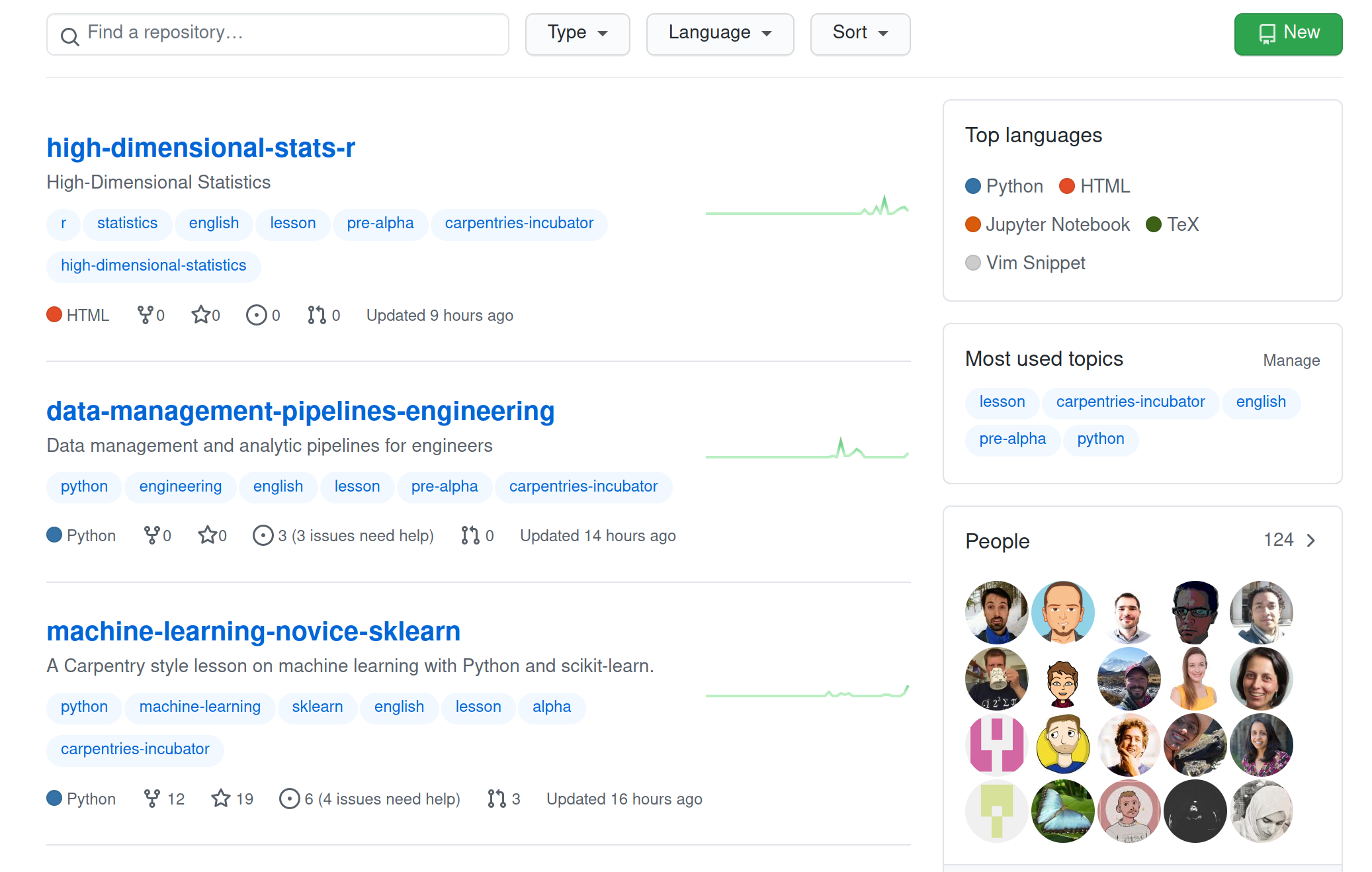 About The Carpentries Incubator
The Carpentries Incubator is a place for collaborative development of new lessons. It provides a space for The Carpentries community to create, test, and improve lessons, supported by systems, process, and training to foster collaboration and promote better lesson design.
Stats
Life Cycle for Incubator Lessons
Pre-alpha
Alpha
Beta
Stable
Activity
Workshops
Upcoming Workshops teaching Carpentries Incubator Material
GitHub Apps Policy
We aim to be permissive and enable apps on request, but the Curriculum Team may refuse if we are concerned that use of the application could incur costs for The Carpentries, contradict our Core Values, or require commitment of Core Team time for continued support. Read the full policy.