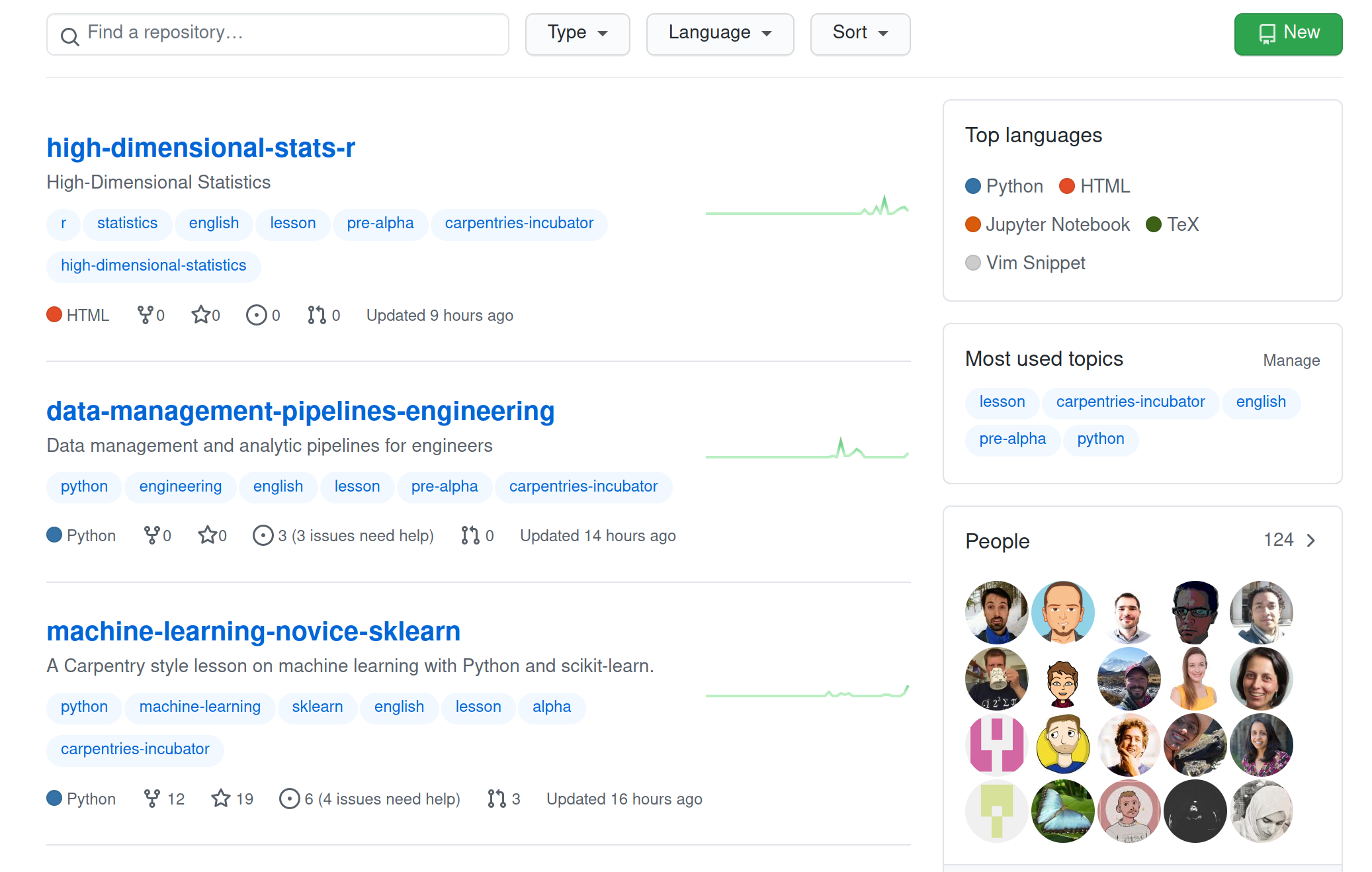 About The Carpentries Incubator
The Carpentries Incubator is a place for collaborative development of new lessons. It provides a space for The Carpentries community to create, test, and improve lessons, supported by systems, process, and training to foster collaboration and promote better lesson design.
Stats
Life Cycle for Incubator Lessons
Pre-alpha
Alpha
Beta
Stable
Activity
Workshops
Upcoming Workshops teaching Carpentries Incubator Material
| Country | Dates | Lesson | Website |
| --- | --- | --- | --- |
There are no upcoming workshops right now. Please check back again later, or click the button below to tell us about your workshop.